Customer Experience: The New Customer Service
October 11, 2017
7 Minute Read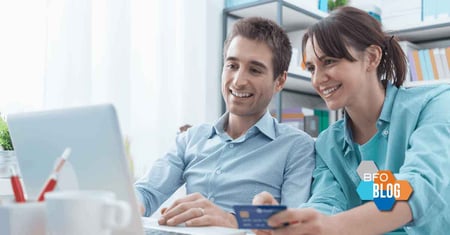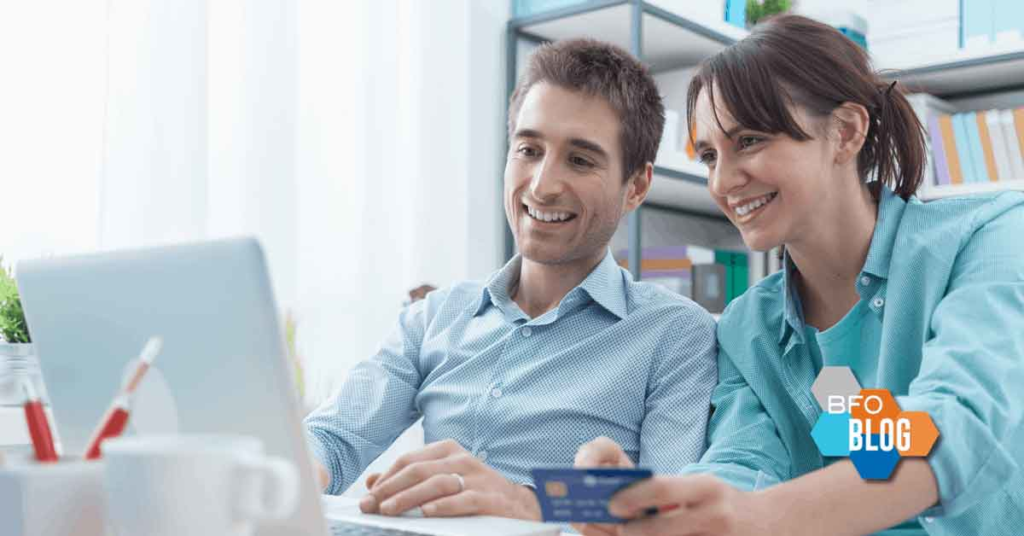 If you've worked in the digital space for any length of time, you know it's easy to become unaware of your surroundings. Many of us work from home. We work with the same clients for 2-5 years. We work with the same department team for even longer.
Every once in a while, I come out of my isolation cave and join the real world. And, let me tell you, there's nothing more humbling than sitting in a room of 21,600 people that all do the same thing you do.
While absorbing the speakers, vendors and experience that is HubSpot's annual Inbound Conference in September, there was one resounding theme I gleaned from this year's buzzwords: If you're not thinking about the customer, you're not doing it right.
From the new product releases to the breakout sessions to the chatter among the attendees, it was clear that the customer is where we should be directing our attention.
You may be thinking, duh, this is another cliché post about "keeping your customers at the forefront."
But alas, I'm hoping to surprise you. Here are a few things that marketers (in-house and agency side) should be thinking as we plan and budget for 2018.

Identify Your [Actual] Buyer Personas
Yes, knowing who you WANT to target is important, but there is a wealth of knowledge to be gleaned from identifying trends and consistent characteristics among your current customer base. Do not ignore the customers who wandered onto your site—or into your store—that you never intended to target. Find out who they are and why they find you appealing, and learn from it.
Integrate Those Personas into EVERYTHING You Do
Once you've identified your buyer personas—and hopefully it's a mix of ones you want to target and ones that are drawn to you naturally—map out your buyer's journey for every marketing channel. If they find you from your amazingly crafted Facebook ad, where do you want them to go next? And don't forget: just because you want them to become your customer tomorrow, doesn't mean they're ready to be.
Your target consumer may need 3-5 touches from you before they're ready to make a commitment. Run some ads testing TOFU, MOFU and BOFU offers. See what has traction with your target audience. You may be surprised to find that your customers go for the softball pitch first by downloading an ebook, then they engage with your email offer, then they find themselves ready to speak to someone who works for you and then they are finally ready to talk about what a commitment might look like.
Map the buyer journey for each marketing channel (digital and otherwise) you're investing in and make sure it caters to what your customer wants (not what you need).
Build Content for Your Audience—and Make Sure It's Good!
Every piece of content you produce should pass your own personal sniff test. When you're done creating content, ask yourself, "Would I download this?" If the answer is no, your consumer won't either.

In today's digital world, we must accept that we're going to have to give up something for free. Let that be an actionable tip, a tool we may have wanted to mark up and sell ourselves or just some advice. Today's customer has a lot of choices. Give them something they'll remember.

[bctt tweet="Every piece of content you produce should pass your own personal sniff test. Ask yourself, "Would I download this?" " via="no"]
Meet Your Customer Where They Are
This was one of my biggest takeaways from listening to the keynote speech given by HubSpot's CTO, Dharmesh Shah. The new features they're releasing give businesses the chance to truly speak to their customer in whatever channel they're engaging in.
HubSpot's new feature takes the inquiries through Facebook, chat, email, phone and funnels it into one central location. Yes, that's great because it makes it easier for us to not drop balls and communicate with our customers, but it also shows that our customer is not communicating via our new fancy chatbot just because we paid a lot of money to have it added to our site.
Your customer will communicate in whatever channel is easiest for him/her. Be where your customer is. If HubSpot is not for you, invest in an employee (or three) to maintain various communication channels so you don't miss out on an opportunity just because you weren't looking.
Invest in End to End Reporting
Smaller companies have this easy. If you're selling a few new products/services each month, it's not too hard to lean over to John or Susie and ask how the latest new customer first interacted with your company. Heck, most customers will just give this information up to you if you ask. For larger companies, this is harder to do, but it's imperative you invest in being able to track a customer from the first touch all the way through to the sale. The only way to succeed is to know what's working and what isn't.
Getting Google Analytics set up on your site is a start, but some work will need to be done to prime that tool to show you revenue, and even then, you need to marry this data with tools, like HubSpot, that will give you insight into all of your customer touchpoints before they turned into revenue. The process of doing so may seem like an unattainable goal, but it's worth investing in professionals to help you map out the process. As technology continues to change, this will become more and more important.
Customer experience is truly replacing what we used to know as customer service. We can no longer build a customer service model that works for us. We must cater to the customer experience from discovery to sale, and all the way into support and retention, to what is working for them.
To better understand your customer's journey talk to us about BFO Engage or our Google Analytics approach, start a conversation!