Case Study
HOW WE IMPLEMENTED DATA STUDIO FOR CLIENT'S PARTNER PROGRAM,
SAVING 117 HOURS PER QUARTER
The client, SHI, is a provider of technology products and services, headquartered in Somerset, New Jersey. SHI has academic, corporate, enterprise, and public sector customers. From software and hardware procurement to deployment planning, configuration, data center optimization, IT asset management, and cloud computing, SHI offers custom IT solutions for every aspect of the business environment.
SHI works with many top brand partners that request quarterly reporting to see how their pages are performing on the SHI site. These reports help influence campaigns the partners run through SHI to increase revenue for their products.
THE
CHALLENGE
In 2016, during the infancy of SHI's partner program, reporting was annually compiled to summarize top-line stats including landing page screenshots, page referral traffic, impressions, clicks, and keywords. This reporting was time-intensive for the client as a single report took them, on average, 30-40 minutes from start to finish. Initially, this was not a problem for SHI, because it allowed the team to develop a deeper understanding of how all the metrics interacted in each system.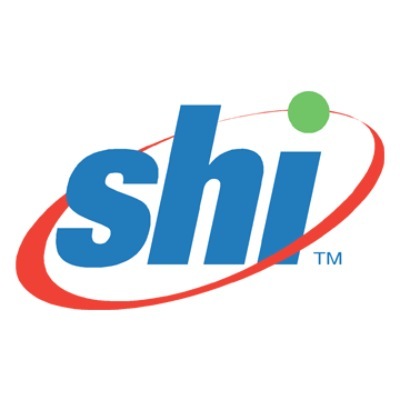 As the partner program began taking off, reporting was becoming unmanageable; with so many partners needing individual reporting and manual pulling from several Google Analytics custom reports, the client spent roughly 33 hours each quarter just to create the reports.
In 2019, when the client started working with their Austin division:
They added another 43 reports to their current 177 they were running

Of these reports, 21 were added in Q4 of 2019

Google Analytics reporting was confusing
The client began using finite BFO consulting hours on questions about the data:
What do data points mean?

Was the data accurate?
Countless Google Analytics reports meant the same users needed to complete the reporting each month to understand which reports were used, and how they were input into the client's own reporting out to their partners.
BFO proposed working closely with the client to move partner reporting to Data Studio, which would automate the reporting process and simplify it as any member of the client's team could handle the task.
A massive time saver, this also meant no more manual pulling of Google Analytics reports and no more confusion in reading them.
Together, BFO and the client created a custom Data Studio report that fit the client's needs. We started with a skeleton report that wasn't being used by the client, as it simply didn't work with their specific needs.
After meeting with the client's analyst to discuss what they currently provided and also what they aren't able to show partners, BFO worked to add these elements into Data Studio to pull automatically from their Google Analytics account.
With our experience in knowing what's important to a lot of clients, we started designing the template with other visuals and metrics the client may want to eventually provide to their partners. BFO created different page design options so the client could easily select what they like, and what they didn't.
Approximately one month in, these new reports were in a working format, allowing the client to introduce them to partners, converting them to the new style of reporting. These reports focused solely on Google analytics data.
Soon, the client wanted to add LinkedIn and Google Ads data into the dashboards for partners that were running campaigns. We continued our previous process of understanding what needed to be shown, designing layout options, receiving feedback, and adjusting - a whole lot of adjusting - to meet the client's needs.
THE
RESULTS
Today, the client has fully automatic reporting for each of their brand partners. As of June 2020, this has saved the client 117 hours per quarter. On average, a single report takes them three minutes to filter, export, and send to a client.
"BFO's implementation of dashboards using Data Studio for our partner program has saved time, money, and our sanity! we were using a very archaic way of reporting and knew we needed to change. It was just a matter of finding the time to commit to revamping the process. Knowing what we know now, we wish we had migrated sooner. Instead of wasting time manually piecemealing reports together, we now use our time productively by providing valuable guidance to our partners with rich data provided in the dashboards. It has made working in this field exciting again - instead of feeling bogged down by mindless tasks."