Case Study
DRIVING DIGITAL MARKETING TO BUILD REGIONAL STARTUP INTO
NATIONAL POWERHOUSE BRAND
When we began working with Bai, it was a small, home-office startup beverage brand based in Hamilton, New Jersey, with regional distribution in a few east coast cities, but was mostly sold through Amazon. The client came to BFO for help in driving the digital marketing side of its business with a goal of turning its regional, local distribution and growing it into national distribution.
During the time we workd with the,m, Bai was named one of "America's Most Promising Companies" by Forbes.
THE
CHALLENGE
As a small startup, the client faced several obstacles in creating a strategy for driving conversions online and growing its brand. With its niche product available regionally and only in a limited number of stores, as well as online through Amazon, Bai struggled with brand awareness and finding ways for potential consumers to discover the product.
In addition, because Bai did not do direct shipping and primarily sold through Amazon, the use of Google Shopping PLAs (Product Listing Ads) was off the table, placing limitations on analytics. Therefore, one of the most significant challenges included identifying a target audience, generating awareness for this new brand and measuring engagement over time.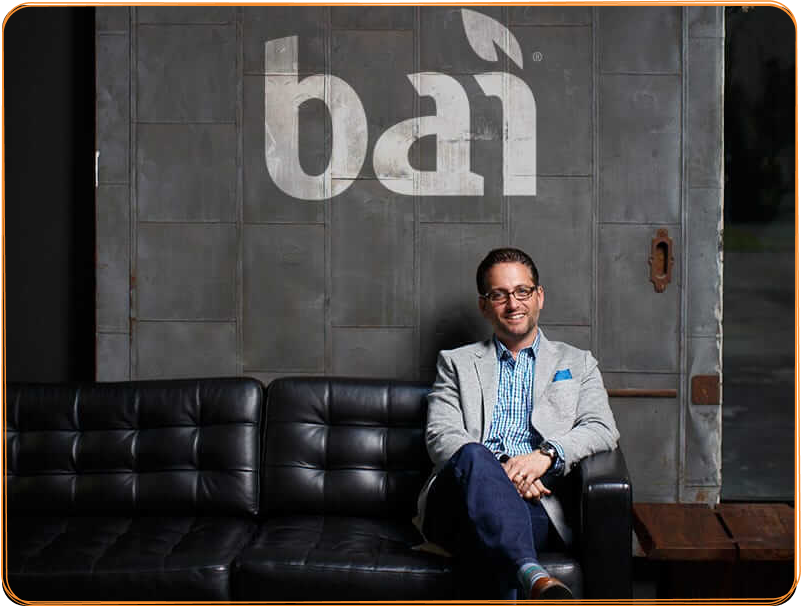 Our solution was to work with the client and scale a comprehensive digital media strategy across a variety of platforms. In blurring the lines between brand awareness and direct response advertising, this would bridge the gap across platforms, allowing each platform to symbiotically complement one another.
When we worked with the client to drive traffic to the company blog, their website visitors became a part of our "Remarketing List" (Google) as well as our "Website Custom Audiences" on Facebook and Twitter.
From there, we were able to use those lists for targeting on promotions and ad flights.
Another service we provided Bai was our analytics consulting. In using Custom Dashboards in Google Analytics, along with Google Trends, we were able to scale spend and capitalize on new opportunities. This piece improved visibility on how our digital initiatives affected store-level (offline) conversions, as well as build the client's brand awareness.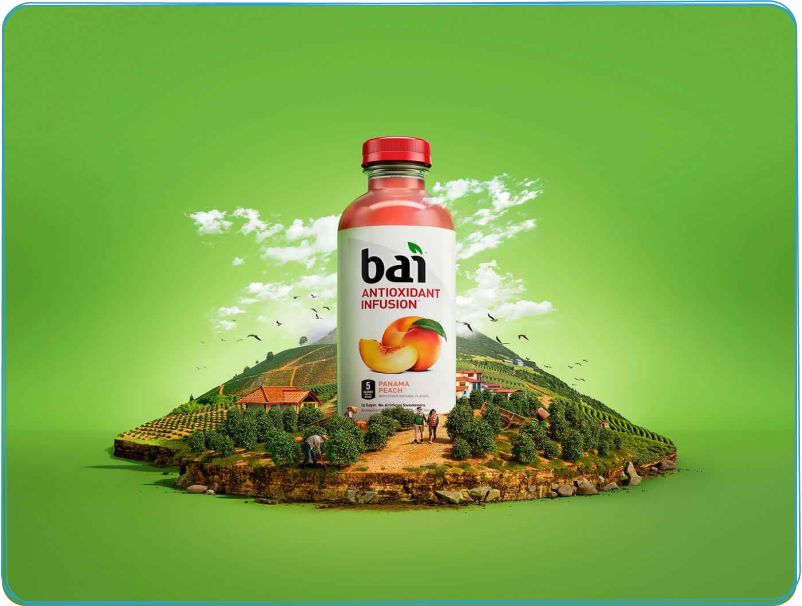 THE
RESULTS
Revenue from paid search alone was up 543% year-over-year
Conversions on Google (including case sales, store locator interactions, email signups, and online offers) increased by 3,400%
Traffic to the client's website from Google was up 410%
The client saw a 325% increase in Facebook page likes (up to 51,000 likes from 12,000 last year)
During a one-week Flash Sale on Amazon, we helped Bai sell 300% more cases of their product than they did during their best week in 2014
Before turning to BFO for assistance with its digital marketing strategies, the client was only running Google Search. Once they began working with BFO, we added remarketing, Facebook, Pinterest, YouTube and Twitter to the client's strategy. We also ran Hulu ads for Bai's new flavor launch during shows such as Hell's Kitchen, Iron Chef and more.
And the rest is history… shortly thereafter, the client was bought by Dr. Pepper and named one of America's Most Promising Companies by Forbes.