Digital Agencies vs In-House Teams: The Pros, the Cons, and What Makes Sense
May 12, 2015
6 Minute Read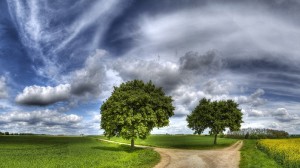 There has been and continues to be a growing challenge in the digital marketing landscape: where to find and acquire skilled digital talent in a limited employee supply. With the development of new digital technology skyrocketing and a world of consumers increasingly making online purchases, advertisers and agencies are burning hot for skilled Internet marketing labor to manage and direct it all.
This begs a very good question: digital agencies vs in-house teams, which is better? There are pros and cons to both. While the list is not entirely exhaustive, we've gathered some of the most important points to consider.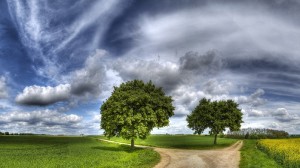 Digital Agencies vs In-House Teams: Cost Savings
Most advertiser's HR budgets (for small to medium-size businesses) support a small digital staff. Usually, the employee hierarchy consists of a Digital Director or Manager with an Analyst. But overall, advertisers generally have a small in-house team to handle very robust and complex online marketing campaigns.
According to Payscale.com, the average digital marketing manager salary is $66K with a top end of $104K. Of course, factors regarding location and skill will cause deviations from the mean. The average digital analyst salary is $51K with $73K at the top. This means that the cost of two in-house marketers is $117K-$177K per year!
Hiring an agency, on the other hand, delivers a multitude of talent across many digital service channels. If an advertiser is running SEO, Paid Search, Content Marketing, and Social Media campaigns, they're delivering four distinct teams who are experts in their defined digital areas. This is a huge plus over the potentially limited resources and expertise of a small in-house team.
In most cases, the hierarchy of staff in a digital agency consists of a VP, Client Services (over-arching relationship manager), Account Director (strategic vision/development), Account Manager (day-to-day management), and Account Analysts (data mining/reporting). Consider the salaries across four agency teams, and you can quickly understand the value-delivery system from the agency and the cost-saving value an advertiser receives from a human capital standpoint.
The two-position cost of $117K-$177K in itself could cover a medium-sized campaign. In other words, these are costs an advertiser could apply straight to growing their campaigns. Advertisers who choose to hire an agency have the ability to harness a much larger digital team, with dedicated skillsets to boot!
Skilled to the Teeth
Digital skill and knowledge are extremely important assets in winning the search game, and oftentimes, in-house teams can pale in comparison to their agency-experienced counterparts. Digital agency marketers live and breathe online marketing 24/7/365; they have to in order to maintain and grow the success of client accounts and remain current as proactive practitioners. On the flip side, in-house teams can be stretched thin if only a couple of people are asked to manage many digital campaigns on a variety of platforms. I have heard many times how in-house teams face resource limitations and lack the time for effective, daily account management. In-house teams bent on internal resource issues can become frenzied, leaving campaigns on autopilot. Account inactivity is the number-one reason compromising campaign results.
As a further advantage over in-house teams, agency teams are often more seasoned, given the client accounts they have managed over the years as well as the upkeep in pursuing best-practice knowledge. Account learnings can be drawn upon from the account experience vault in addition to trending digital strategies that, when combined, lend a performance-driving hand to the advertiser's campaigns and bottom line.
Cross-Channel Learnings
As multiple agency teams bring the components of the advertiser's campaign seamlessly together, it's the collaboration of many minds that brings success to the whole. As a simplified example, let's say an SEO team realizes huge spikes in user queries regarding a particular product line of the advertiser client. Without hesitation, the SEO Account Manager runs over to the Paid Search Director and illustrates the findings. Instinctively, the Paid Search team scours over their data, defines keyword gaps, and fills them with the new SEO knowledge. Simultaneously, new content is developed by the Content Team to drive new landing pages and natural backlinks to capture real-time user intent. This cross-channel insight delivered a big positive win to the client's bottom line.
On the other hand, it is much more challenging to achieve cross-campaign data sharing with a smaller in-house team belabored with multi-platform management. Agency teams, with their own piles of channel data, work together to leverage one another's insights and make sure the gaps are filled across channels.
Understanding the Brand
The issue of brand understanding is another important point for advertisers. Will an in-house team have a deeper understanding of the brand than an outside agency? From the advertiser viewpoint, the answer is probably a strong "yes."
I believe in-house teams have the advantage here. Understandably, in-house teams are inundated with daily brand messaging via department meetings, HR internal communications, and company-wide presentations. The brand essence is part of the culture, which makes it a bit easier to craft messaging for the digital campaign.
On the other hand, while the in-house team may have the stronger brand knowledge, and there is a bit of an initial learning curve with an agency, it is the agency team(s) that bring digital best practices. Digital branding is most effective when compiled with online marketing best practices. And this is where the final viewpoint finds itself: Both digital agencies and in-house teams need each other.
Striking the Right Balance
Overall, there are arguments for digital agencies and in-house teams. And it really depends on your business. But I believe having a mix of inside search managers and an outside digital agency is a great balance that achieves online performance while keeping in line with brand guidelines. Most often, agencies help advertisers with campaign heavy lifting, daily management, and the minutia of account activities/details. And on the other hand, advertiser in-house teams are given more of an opportunity to concentrate on building, executing, and maintaining the strategic vision of the brand. That type of working relationship sounds like a win-win to me.
Learn how to build healthy agency relationships by downloading our ebook below!