How Content Marketing Is Changing The Game - BFO
June 03, 2022
7 Minute Read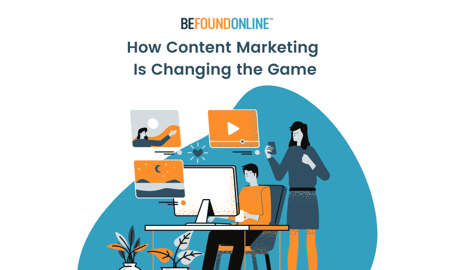 You can have the best brand in the most lucrative industry headquartered in the hippest of hipstery neighborhoods but does anyone know what you sell? You can promote your name and basic business functions in ads and press releases, but does the public really understand you? Better yet, does your core demographic know who you really are and what you're selling?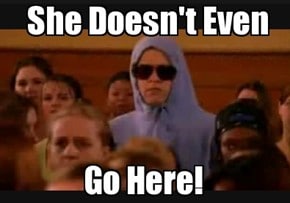 Enter stage left… Content Marketing.
What is Content Marketing?
Content marketing is like the third date. The one when you start to actually get to know each other. It's when you've moved past the superficial (but still crucial) introduction phase of favorite colors and "who would you have dinner with, dead or alive" questions and onto what really matters. What you and your brand are really about. Want the dictionary definition?
Content marketing is a type of marketing that involves the creation and sharing of online material (such as videos, blogs, and social media posts) that does not explicitly promote a brand but is intended to stimulate interest in its products or services.
Why Is Content Marketing Important?
Before this can be answered, you need to ask yourself a question… "is my content worth a wooden nickel?" If the answer is yes, then congrats! Content marketing is right for you. But if you haven't yet spent the time and effort to create rich and engaging content on your website, then you'll just be throwing darts at the ocean.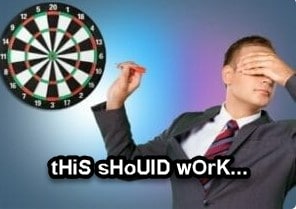 Content marketing is the most effective when the content being marketed is informative and interesting. Once the hive of information has been created on your website, then it's time to send out the worker bees to create a buzz and make that honey… err money.
Without content marketing the brilliance of your work will not be seen by those for whom it's intended. And that is just a waste.
By The Numbers:
Businesses have nearly 30% higher growth rates than those not utilizing content marketing strategy.
Business websites with blogs get 67% more leads than those without.
72% of B2B marketers say content marketing increases their engagement and lead generation.
Why Have a Content Marketing Plan?
The answer to this is simple. You want a content marketing plan in place to be sure your message reaches every inch of the known realm where your target audience resides. There are various platforms you can utilize to infiltrate these realms, all with their own unique method to grab user's attention. Let's explore those now…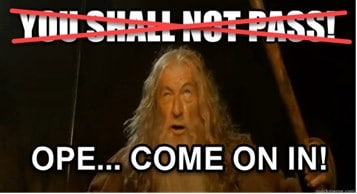 Social Media Content Marketing
Love it or hate it, social media is an excellent place for your message to meet your audience. Creating a fully optimized social media profile is a sound method for keeping your audience current on your messaging. Take the time to curate the most interesting parts of your content and share it on your social platforms. Here more than through most other mediums, timing is key. Here are the best times to post on the three most popular social media platforms:
When is the best time to post on Instagram?
Best Days & Times:
Monday at 11 a.m.
Tuesday and Wednesday from 10 a.m. to 1 p.m.
Thursday and Friday 10 a.m. and 11 a.m.
Best Days: Tuesday and Wednesday
Worst Day: Sunday
When is the best time to post on Facebook?
Best Days & Times:
Monday through Friday at 3 a.m.
Tuesday at 10 a.m. and noon
Best Days: Tuesday through Friday
Worst Day: Saturday
When is the best time to post on TikTok?
Best Days & Times:
Tuesday at 9 a.m.
Thursdays at 12 p.m.
Friday at 5 a.m.
Best Days: Tuesday, Thursday, Friday
Worst Day: Wednesday
The sharing aspect of the major social networks (Facebook, Instagram, and TikTok) are always finding new ways to put a brand's messages in front of their users. So, socially share interesting parts of blog posts and create reels and create videos promoting your content.
Content Marketing With Blogs
Hey! You're reading a blog right now! That should be enough to prove that content marketing with blogs is a solid method to convey information.
k thx bye!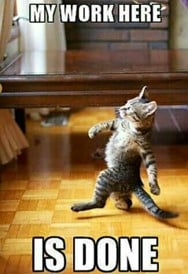 OK… OK. I'll provide a bit more for you. A blog is your opportunity to share fresh content with your audience and really dig into the intricacies of your brand or products. It's also an excellent way to speak to your customers and directly address any questions they have. Consider creating blog content around themes you find in product reviews or customer feedback, then share these posts to your social media channels (see how that's all tied together?). Addressing questions or concerns up-front will help streamline the conversion process and lead them to that beautiful, promised land.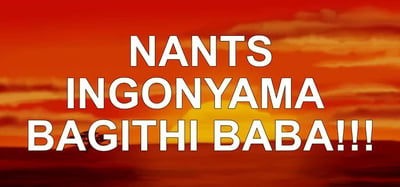 Content Marketing Videos
"Videos are the future of content marketing!"… is what they said in 2009. Turns out "they" were right. Today, videos are a standard in the world of content marketing and perhaps the best way to deliver a concise message to your audience about your business, brand, or service.
Want to promote a new product? Make a video!
Want to share a branding update? Make a video!
Want to show off your rad moves with a TikTok dance trend? Don't. Don't make a video.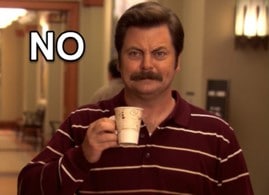 Of course, there are some best practices for video marketing:
Engage Your Audience Quickly
Tell A Story
Don't Be Obviously Sales-Focused
Create Visuals That Work Without Sound (Use Closed Captions)
Utilize Customer Data (Personalized & Relevant)
Stick To The Basics (Concise Messaging)
Aim For Virality (CTA And/ Or An Emotional Response)
Once you've found your voice via video, vivaciously veer into sharing it with the world on your site, Youtube, and, you guessed it, your social media profiles.
Why Content Marketing Works
While there is fierce online competition, in some industries more than others, if you proactively construct and continuously tweak a wide-reaching content marketing plan to the furthest your budget will allow, then your message WILL reach your intended audience.
But remember, it all begins with rich and engaging content at home on your website. So, before you start writing video scripts and blasting out Tweets, be sure your content house is in order, and you'll be just fine. Have any questions or just want to connect with our awesome digital marketing team? Drop us a message here and we'll be happy to take some time to tell you all about how BFO can help improve your website content.