Is Your Brand Ready for the Holiday Rush?
October 27, 2022
10 Minute Read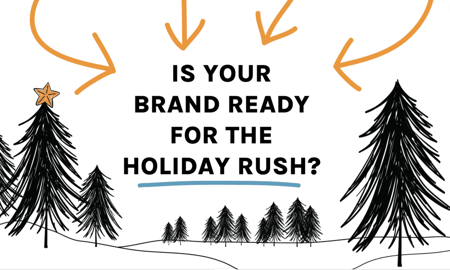 The holiday season has arrived, and there is no better time than now to wrap up a successful business year and lay the groundwork for a successful start to a new one. More than ever, shoppers are flocking to the web and spending more time searching for the perfect gifts for their loved ones. Here is a list of holiday marketing tips to help your business prepare for the holiday season and capture the biggest piece of the sales pie as possible.
Get Your Customer Insights
The first step in creating your holiday marketing campaign is having a comprehensive understanding of your target audience. Customer insights include:
Age
Gender
Education
Household Income
Parental Status
Job Title
Industry
Interests/Hobbies
Competitors
Before you can begin to target your potential customers, it's imperative to find out who they are, what products or services they are searching for, and how you can help them. The good news is you can find all of this information on Google Analytics and your CRM. If you don't have a handle on your customer insights, you can research demographic data in Google Ads to figure out who is engaging and purchasing, and use those insights to build better campaigns.
Know Your Timelines
With so much happening over the holiday season, it is paramount to know your timelines. First, you need to develop a content calendar, and from that, you can develop a marketing calendar and a holiday shipping calendar.
One rule of thumb is to keep track of shipping deadlines because nothing is more annoying to a customer than getting their order late. In fact, according to Hollingsworth one study found that 69% of consumers "are much less or less likely to shop with a retailer in the future if an item they purchased is not delivered within two days of the date promised.
Make sure your customers know when the last day to make a purchase is if they want to get it before Christmas. Incentives like including additional gifts in the order or offering discounts for those who shop before a specified deadline might motivate customers to place their orders early and help you meet your goal.
Lojistic has put together a resource that shows you the shipping deadlines for delivery by Christmas. FedEx, UPS and USPS have different times, but Lojistic's resources will primarily walk you through how soon you need to ship something to get it there in time for Christmas. The shipping calendar also shows you the major holidays the big shippers will close on.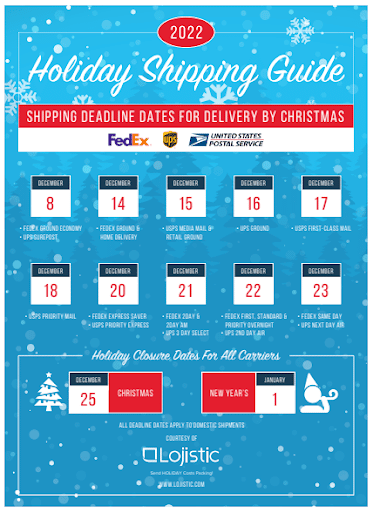 Audit & Tune Up Your Website
As the busy season approaches, now is the time to perform a website audit and double-check that your site is ready to handle an increase in traffic and that your purchase channels are sound. A well-designed site is the first step in getting customers into the holiday shopping spirit. To ensure a more cohesive SEO experience, you want product keywords to match ad copy and the content on your landing page. Also, remember that less is more. You're trying to get people to purchase, so be concise in your messaging.
On the technical side, look at Google Search Console and track your KPIs. Check your Core Web Vitals which primarily monitor page load time and site speed, two areas defined as critical in Google's list of ranking signals. If you have a high bounce rate, try to focus on improving your time on site metric through customer engagement.
Pro tip: look at your site pages that consistently show more success and mirror it to the lower performing pages.
Use Keywords/Queries & Show User Intent
Utilize keywords in your messaging that have a clear user intent to drive customers to the most relevant pages based on their search. Think of the destinations in terms of categories, subcategories, and product pages. For example, if you're a company that sells shoes, and someone is searching for women's shoes, you will have sneakers, boots, stilettos, sandals, etc. You should drive the user on the category page for women's shoes. However, if someone is searching for new ankle strap heels, land them on the specific category page.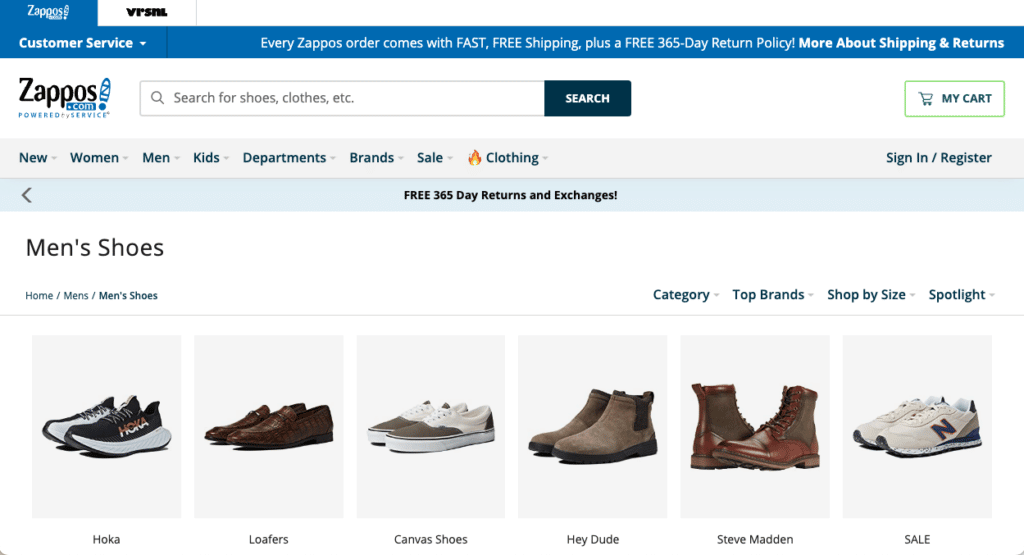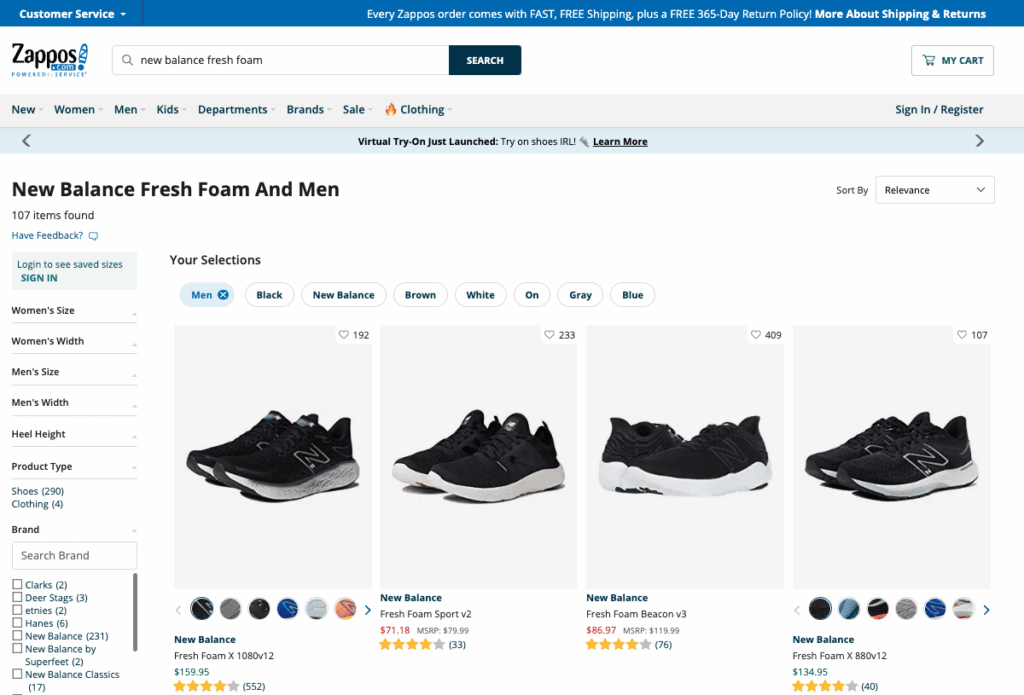 Create Gift Guide Pages
Most businesses have tons of products stretched across multiple categories. Creating gift guide pages is a great way to help customers find the items they're looking for ahead of Black Friday and Cyber Monday. With a gift guide, you can show off your products, give shoppers ideas, and stay in people's minds throughout the holiday season.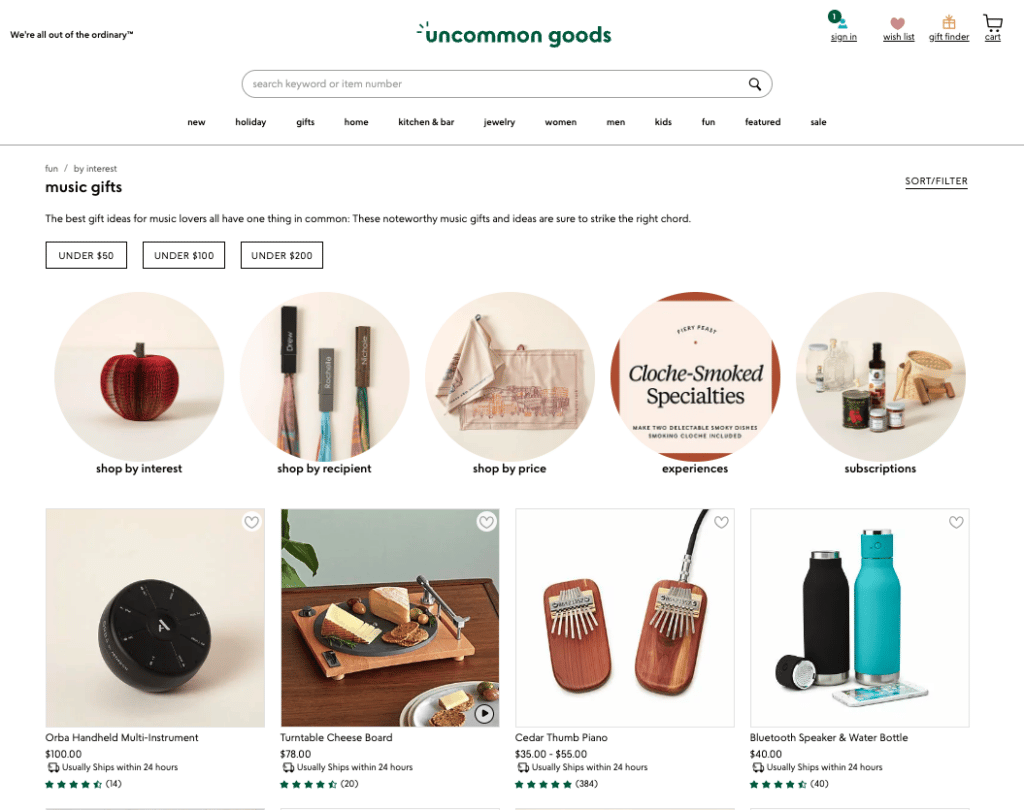 When creating gift guides, segment users by age, gender, and price. That makes customers search for items within their comfort zones, getting them further down that purchase path to making a purchase.
Shipping Solutions
High shipping costs are one of the reasons users leave a site, so if you can budget for it, one of the best holiday marketing tips to increase conversion rates is to provide free shipping. However, be sure to first carefully calculate how offering free shipping would affect your margins.
Even though free shipping is a great perk, some customers might value their time more than their money. Some people might be willing to pay more to get their items faster. By very clearly displaying the different options of shipping speed and price at checkout, they can choose the that works best for them.
So, how do you lower shipping costs? With Lojistic, you can save up to 47% on UPS, FedEx, and DHL costs. All you need to do is create an account, connect your FedEx, UPS or DHL account, and Lojistic audits and identify errors to show you where you can save. Creating an account is free.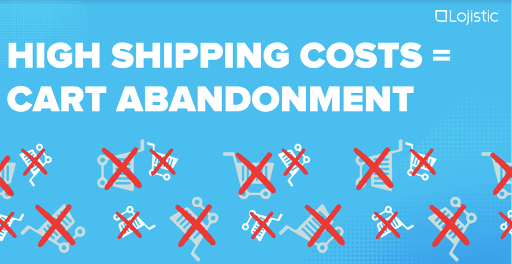 Check on Your Analytics
You'll need evidence that your campaigns are thriving throughout the holiday season, and that's where analytics comes in. By monitoring programmatic ad KPIs you can gain valuable insight into the success of your efforts and make necessary improvements to your holiday marketing strategies.
Google Universal Analytics (UA) will no longer be used after July 2023. All businesses that use Google's free or paid solution need to switch to Google Analytics 4 (GA4), a more secure and marketing focused analytics platform.
Getting your new GA4 account set up ahead of the switchover will help preserve data trends such as traffic drops around the holidays or pre-Christmas sales spikes. Performing a Google Analytics audit of your present setup can help create a more robust GA4 implementation.
Get Your Brand Ready for the Holiday Rush Through Be Found Online
Your company's success depends on your ability to implement the most effective content marketing strategy this holiday season. Of course, having the right team working with you can make or break your holiday campaign.
Be Found Online is your one-stop shop for all your data analysis needs. We guarantee that your digital marketing campaigns will always be one step ahead of the competition, thanks to the individualized attention we provide. Contact Us Today to learn how to perfect your holiday campaign!