BFO's 5K for $5K to Raise Money for the Disabled American Veterans (DAV)
November 11, 2020
2 Minute Read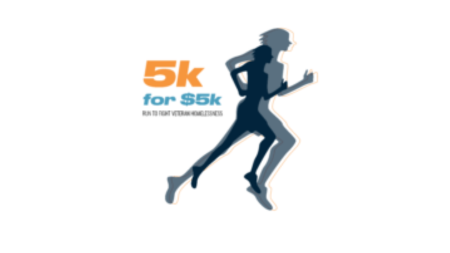 For the past three years, BFO has held a "Spring Cleaning" clothing drive for the Jesse Brown VA Hospital in Chicago. We've donated more than 3,000 pounds of clothing, and after a great turnout the first year, we were inspired to do an additional drive for the past two winters, putting together survival kits for the local homeless population.
Julia Ebner, Director of Humans and Culture says passing out survival kits to homeless people has been eye-opening in ways she never anticipated, "These men and women are people, just like you and me. What has stuck with me most is the common misconception that all homeless people are dealing with addiction and that is their primary concern. Most of the folks on the street are aspiring to overcome homelessness and the lack of career experience or access to transportation has hindered their success for job interviews and placement. Additionally, sufficient healthcare is nearly impossible to come by so survival becomes their top priority."
A shift in focus: the virtual 5k
Due to the COVID-19 pandemic, we shifted this year's focus to raising money for another organization that we admire, the charity for Disabled American Veterans (DAV). Their mission resonates with us because they've made incredible strides in assisting veterans with the transportation and healthcare necessary to provide real opportunities in supporting them out of homelessness.
Our team has seen firsthand the many barriers of entry the national homeless population faces, and we are honored to raise money for an organization that assists homeless individuals throughout our country who have previously put their lives on the line to serve our nation.
Our fundraising efforts will be paired with a virtual 5K that our team will be completing in one month. We've enlisted the team to begin a training program starting on Veterans Day of this year to raise awareness and funds for the cause over the next 30 days.
The official run/walk will occur on December 11, 2020, and following it will be a virtual celebration for the $5K we anticipate raising.
The power of running
Beth Spiegel, CRO/CFO of BFO, shared inspiring remarks about the impact running has had in her life. "Running, for me, is about more than the act itself. It is a way to challenge oneself and see what is possible. It takes training, dedication, and consistency. In 2013, I couldn't run a quarter-mile. In the fall of 2017, I ran a 100-mile race. I had to set my plan and stick to it, all while creating small goals along the way."
We believe the 5k for $5k will offer our team time for reflection, growth and provide as a reminder that together we can accomplish both personal and community goals.
How you can get involved
We hope you'll follow along over the coming weeks as we share educational materials, personal anecdotes from veterans, and updates on how our training is going. And of course, we would greatly appreciate any amount of money you are willing to donate by following the link below to our fundraising page through the DAV: