Using Google My Business is a great way to track and improve the online performance of your company. Unveiled in June 2014, this feature provides business owners with helpful tools for connecting with customers on Google+, Maps, and Search. To encourage potential customers to find you – and to make sure they like what they see once they do – it's important to optimize your profile as much as possible.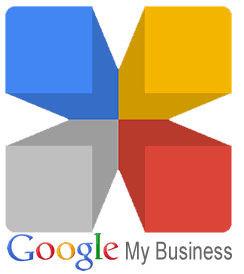 Here are 4 useful tips to Optimize Google My Business!
1) Update Your Information
First and foremost, fill out your profile completely. Correct and up-to-date information is essential. It's important to have accurate phone numbers, address information, and hours of operation. When potential customers search for you, it's likely that they want immediate access to this basic info. Making it easy to find means your business is easier to find!
It's also important to include a business description in your profile. Let users know what they can expect from your business, as well as what you provide that your competitors don't. This is a great place to add keywords about your business for better SEO.
2) Add Attractive Images
One of the most important things for local businesses is to have an attractive storefront – something that will entice people to come inside. The same is true for your business listing on Google. Use compelling images that showcase your business, capabilities, and products. Think about what you want your first impression to be, and try to express that through the images you use.
For example, if you own a home renovation business, use before and after images to illustrate what your company is capable of. This gives potential customers an immediately positive impression of your business.
It's also a good idea to take high-quality, flattering photographs of the interior of your store so that visitors know what to expect when they come in.
3) Always Monitor Your Reviews
Online reviews are extremely important to your business. The majority of customers trust online reviews as much as recommendations from friends and family. Plus, positive online reviews now play a big role in Google search rankings.
It's essential to stay on top of your reviews. Google My Business allows you to respond to your reviews, and you should do so. Think of a way to get your customers to leave reviews on your local page (for instance, an email reminder or an incentive). When you come across a negative review, always respond to the customer and ask if there is anything you can do to improve their experience with your business. It's a great way to help individual customers as well as give other viewers a more positive impression of your customer service.
4) Use Customer Insights – Utilize the Portal
The Google My Business dashboard is a helpful tool that you can use to keep track of stats, traffic, reviews, and search results. For each of your business locations, the dashboard has three informative sections:
Visibility – This section allows you to see how many views your location has had, as well as how often people have clicked through to your website. You can also find out how many times users have requested driving directions. This is especially useful because it provides month-to-month information on each location is performing online. You can also find out how reviews and updates have impacted your local search results. All of this information can be sorted by the last 7 days, 30 days, 90 days, or all-time.
Engagement – The engagement section is primarily based on your Google+ page. You can see how many views, comments, shares, and +1's you receive over time.
Audience – Here, you can see how many followers you have on your Google+ page. You can also break down this information by country, gender, and age to better understand the people you're reaching.
Google My Business is a great online tool for your company, and optimizing your account in these ways will allow you to experience its full potential. Sign up now, or use our tips to get your existing profile on track today.
Learn more about local search and how it can benefit your business.