How Google Analytics Premier Partners Create Search Success
July 21, 2016
4 Minute Read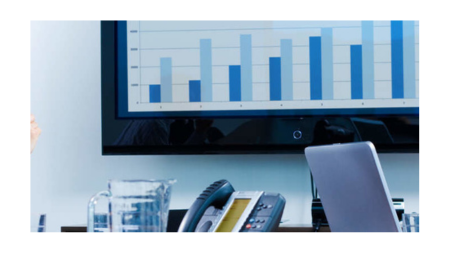 We became premier partners of Google to benefit our clients. Awesome, you say, but just what does that mean? Great question.
Applications like Google Adwords and Google Tag Manager can make or break a digital ad campaign. Mobile, video, display, and shopping ads all use Adwords to reach customers and prospects. Tag Manager measures site traffic and user behaviors, plays a role in remarketing, and understand the effectiveness of your social media strategy and online advertising.
Done strategically, Adwords and Tag Manager build brands and boost revenues as more eyes encounter you. But it's not just about being seen. Those who see you are highly qualified and looking for what you have to offer.
That's why successful Google Adwords and Tag Manager application is vital to every brand…it puts you in front of people looking for you, keeps you in front of your customers, and edges out the competition.
And that's exactly why we became premier partners of Google. It gets our clients results.
Certifications
BFO has been a Google Analytics 360 Reseller for some time now. Google Analytics crunches data like site visits and content performance. The 360 means we help our customers tie together website performance with Adwords, Tag Manager and other metrics, across all platforms, to gain a complete picture of their digital campaigns.
In line with our role as a Google Analytics 360 reseller, we've committed to getting our staff Google certified. That's right, nose to the grindstone type stuff. They go through Google training, take a test and come out Google Adwords certified and Google Tag Manager certified. This way, we know when we sit down with a client, we're going to get them results. (Check out our awesome list of certifications here!)
Google Gave us this Badge
We hoped the badge would make us the new sheriff in town. It turns out the badge itself is nothing so grandiose. But it does show we are a Google Premier Partner, and that is huge. Now if you search on Google's site for awesome digital ad agencies, there's a good chance you'll find us. Here's what you would see.
Yeah, pretty cool, right. We're still a fan of the badge they've given us.
How We Became Premier Partners of Google
Google evaluates businesses against four criteria:
A company must have a customer base featuring SMBs.
The company must have a customer service staff to support their clients and
The company must have processes and infrastructure in place to do so.
We also needed to have an account team that understands the value of Google Analytics.
In addition to those four criteria, they needed to confirm we met the training and certification requirements.
Seeing as we met all requirements, they now recognize BFO as a Google Premier Partner.
Solutions from a Google Analytics 360 Reseller
While we're thrilled with the recognition, we're really excited for our clients. In addition to the benefits that comes from being a Google Analytics 360 reseller, our closer partner relationship with Google will add greater value for every client and continue to drive greater results.
Want to learn more about what the Google Analytics 360 Suite can do for your business? Check out our ebook! It will walk you through the features 360 offers and the actionable insights it can provide.