Mobile Content Marketing: How to Address a "Mobile" Audience
April 24, 2014
5 Minute Read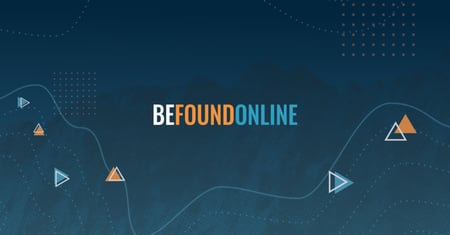 It's a Fact: If You Have a Business, You Have a Mobile Audience.
It's time to get mobile, baby! You can do this in one of two ways.
Drive your mobile content marketing to foster customer engagement and potential sales; or
Continue to create and follow your traditional marketing strategy without implementing any special mobile content marketing practices.
While choice #1 is always recommended, some organizations have opted for choice #2 (a.k.a., the path of "least resistance"). Unfortunately, choice #2 is the path that ignores the burgeoning mobile audience.
In today's world, the majority of people are making online discoveries through mobile devices; we need to encourage them to pay attention to our brands or products!
Perhaps one of the misconceptions, though, is that a "mobile" audience is on-the-go. Most mobile audiences aren't sipping lattes in the local café, riding the train to or from work, or walking down the sidewalk. Sources show us that an enormous 77 percent of all so-called mobile searches happen at work or at home. A mere 17% of searches are made by legitimately "on-the-go" people. What makes the searches "mobile" is that they derived from mobile devices.
What We Know about Mobile Users
We have to rethink who our mobile audience really is. If they are stationary but using a mobile device, we must readjust how we plan our content marketing strategies to adapt to their mobile purchasing habits. When we see statistics that say mobile users who search a service or product are 30% more likely to visit a retailer's website, 57% more likely to visit a store, 51% more likely to make a purchase and 39% more likely to call a business, we have to take notice.
Our first step to understanding how to grab the attention of the majority of mobile audiences is to understand their basic e-discovery habits. Research indicates that 81% of mobile searches are driven by speed and convenience; they also tie to specific contexts. For example, a mobile device user may be at home watching an episode of the ever-popular TV show "Shark Tank". An interesting pitch to the sharks by a budding entrepreneur triggers a decision to investigate the product using the nearest mobile device. In that moment, the user's biggest driving force is to satisfy his curiosity.
This is akin to the proverbial "itch that needs to be scratched".
When mobile users feel that urge to scratch, they do so with gusto. On average, each mobile search triggers nearly two follow-up actions, and 73% of mobile searches trigger additional actions. About 28% of all mobile searches result in conversions, such as store visits, phone calls or purchases.
Keeping that premise in mind, we must prepare mobile content marketing by focusing on the users' expectations, needs and wants while simultaneously having a laser-focus on our business's expectations, needs and wants.
Grabbing the Mobile User's Attention… and Making the Moment Count
We live in a multi-device world, which means we must ensure we communicate with customers over every medium. If we know that customers performing mobile searches are likely to follow through with around two subsequent actions, we want to make sure the user's needs are always met at the website, table, store, phone or whatever touch point their mobile searches lead.
With a mobile search conversion rate close to 30%, we can't afford to ignore any aspects of the process. Users making mobile searches want to be driven, and we have to put on our hats and play chauffeur to them.
At the same time, people have notoriously short attention spans. The content that is created for each mobile platform must be written to address this fact. Whereas a long-form article might be perfect for a user reading on a laptop, it's unlikely to be attractive to someone researching from a smart phone.
What makes this a challenge for untrained content writers is that whatever is written will be digested in just a few seconds (if that). Every character counts when we're dealing with the mobile user, and if the content is engaging and enticing, it's more likely to spur our desired results. Remember: It's all about face time when it comes to mobile users.
In general, mobile content is short, sweet, snappy and attention-grabbing. It's also specific to the goal in mind, such as encouraging someone to click for more information, make a phone call, use a limited-time coupon, visit a website, or download an app or any other actions.
The Nature of the Modern Mobile User and Subsequent Marketing Methods
Mobile content marketing plans must take into account the nature of the mobile user given all the facts mentioned above. The context of the mobile search within the market's target verticals must also be considered at all levels.
For example, if a business purchases plenty of TV advertising, we know that the company's target mobile user market will likely be watching television when performing a mobile search. Alternatively, a big box retailer such as Best Buy might want to consider an in-store plan for customer mobile searches. Consider that Apple has already started to perfect the iBeacon as part of iOS7; this allows for in-store geo-targeting (aka, "micro location). If Apple is successful, other brick-and-mortar stores will no doubt follow suit.
Another example of content marketing for mobile users could be a tweet that contains a link. The goal of the tweet may be twofold: 1) to encourage users to click on the link; and 2) to encourage users to share the information. Thus, the content must be irresistible to the audience to the degree that they not only click the link, but also click back and then share their findings.
Incorporating Mobile Content Marketing into the Bigger Picture
Like all marketing techniques, mobile content marketing is part of the whole marketing and sales funnel. Consequently, it needs to be treated as one piece of the puzzle. Writers working on mobile verbiage should be trained to keep this in mind. While clever writing can win awards, it might not be search engine optimized. A strong content writer will understand this and be able to create mobile marketing verbiage accordingly.
The more content of all kinds that is distributed through mobile marketing methods and channels will inevitably bring greater engagement with the associated brand. This, in turn will pour straight into the company's bottom line. Superb mobile content marketing has limitless power to drive mobile users straight to a business's shores.
Key Takeaway Points
#1: Mobile users aren't all "on the go". Most of them are sedentary but using a mobile device. Therefore, they need to be addressed in context.
#2: A sales funnel will help every business determine the steps that customers will likely take in the moments before and after a mobile search. Will they call the store? Buy something from an e-commerce site? Visit a physical location?
#3: Mobile marketing may not provide an instant conversion, but almost one third of all mobile searches do lead to an eventual conversion. This makes it essential for mobile content marketing to be a serious focus.
#4: Companies need to start having conversations about the mobile user; after all, that's what their competitors are doing!
Learn more about content creation and how you can shape it to fit the needs of your business!