The B2C Playbook: Strategy for the New Reality
April 23, 2020
6 Minute Read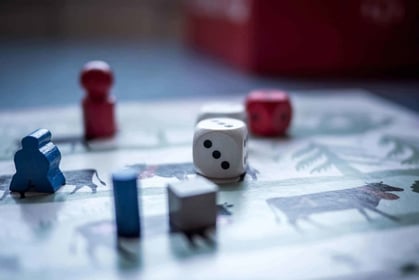 Flipped on its head, consumer behavior has changed, now and for the foreseeable future. Due to COVID-19, the shift to no-touch retail methodologies, eCommerce and virtual consumer services, is at an all-time high.
And, while eCommerce has been around for a long time, brick and mortar retail has always been an important part of our daily lives—something we can all look forward to, again. However, if you believe following the crisis, life will immediately return to normal, the experts say otherwise. Our current shift in behavior – the new normal – is likely to remain throughout 2020, if not longer.
As consumer behavior shifts, so must consumer-focused businesses. If you have been brave enough to venture out during these crazy times, you have undoubtedly seen drastic measures taken by businesses (and people). From traffic directions and distance indicators in hardware and grocery stores, to curbside pickup for restaurants and other retailers, not to mention everyone wearing PPE masks, we are all adapting to the times.
Below are a few tips and tricks for retail, eCommerce, restaurants and consumer services businesses can take to adapt to this time of crisis.
Adapt Your Business Operations
If you've been putting off your eCommerce website, your "order online and pick-up in-store/curbside," or your online services section of your website, now is the time to take decisive action. Businesses that have already adapted their websites to take advantage of such services are much better poised to survive the crisis and maintain or steal market share when consumerism returns to normal.
If you are a business that requires in-person store visits to complete a transaction, such as hairstyling, beauty services, or non-life essential medical care (e.g. chiropractic services), or fitness, consider ways you can virtually connect with your clientele. You must maintain a relationship with your customer base if you want them to return to your business following the crisis.
Revise Your Digital Tactics
Advertising online is still an incredibly valuable tool for reaching your audience. As consumers are stuck at home, there are more eyeballs turning to the web, connected TV, and other forms of online media. Due to fear or lack of consumerism, you may have paused your marketing efforts; however, businesses who continue to advertise and communicate with their audience during a time of crisis are more likely to succeed when the crisis is over. Doing so not only keeps your audience engaged with your brand, but builds confidence that your organization is healthy and supports their customers.
Build Your 1st Party Audience Database
If you are not able to offer online shopping and/or curbside delivery, offer soft conversion points such as helpful blogs and playbooks (sound familiar) to continue to build up your audience database for marketing later.
One of our clients, Marvin Windows and Doors, is doing just that: here is what they have to say:
We are now shifting ad messaging to focus on "download brochures", "download guide", etc. to engage users by providing materials that help them learn more about the product they may want to purchase once this is all over. At the same time, we're also building 1st party audiences b/c users have to enter basic info in order to download.
Digital Marketing Tips During a Time of Crisis
Perhaps your budget cutbacks to secure your employees does not allow for full marketing. You should still consider protecting your brand online (and particularly in search) at a bare minimum. Some organizations will be looking to capitalize during these unprecedented times and will be looking to steal market share from you. Protect your brand to ensure your customers stay loyal to your brand.
Use channels such as display and social media to continue to communicate with your audience. Display ads offer an opportunity to provide helpful resources that do not push for an immediate purchase and build your 1st-party data, while social media allows you to have direct communication with your current and prospective customers.
Below are some COVID-19 friendly digital marketing tips:
Paid Search

Protect your brand at all costs: this will help you to maintain your market share and position your business for growth once the crisis is contained

Revise your conversion strategy: focus on activities that build your 1st-party database for use when the coronavirus crisis is over

Download and use BFO's COVID-19 negative keyword list to prevent your business from showing keyword variations related to the coronavirus.

Organic Search

Continue to invest in SEO. SEO is a long-game. Take this time to continue to invest in efforts that will have your SEO continue to grow. With SEO, momentum is key. Positive momentum can assure your continued success in the organic search results, while negative momentum can be very expensive and time consuming to reverse.

Build your content library. Employees who had full 40 hour work-weeks before my find themselves with free time. Engage your employees and implore them to create fresh content to be used to further your brand exposure.

If applicable, implement Google's Special Announcement Schema to notify your audience of special hours, closures, or other relevant information about your business during this crisis.

Download our free guide for using this markup

here

Display/Programmatic Advertising

Change your message (and conversion expectations). While you may not be able to ask a consumer to make a purchase with your brand, it is a good time to supply prospective customers with helpful information. Focus on building your database of future customers to market to, rather than ask for a sale.

Use negative lists (placements or keywords) to avoid COVID-19 related sites and content. Without doing so, you risk looking like you are attempting to capitalize on a bad situation.

Use empathy. We are all in this together. The same challenges that you are personally facing during this crisis are similar to those of your audience. Make sure that your messaging shows empathy and offers to be helpful rather than push.

Consider testing Connected TV if you have not before. With more consumers sitting at home and binging their favorite TV shows, now is a great time to get in front of this audience.

Social Media

Consider boosting content vs. asking for a sale. Using softer touchpoints, such as content, help build brand loyalty. Consumers want to work with brands that understand them, not sell to them.

Throw out your already scheduled content and social posting calendar. What was relevant in December when you were planning is not relevant in today's market. You should have designated team members who are posting current and relevant information in a timely manner, as well as be prepared to answer customer support related questions.

Talk about what your business is doing to help in this time of crisis. Businesses that are actively looking to assist health care professionals or individuals affected by COVID-19 show that you are a business of good. People like doing business with businesses that give back.

Leverage your existing community. Offer your social channels as a safe place for consumers to talk about their experiences and a resource for sharing information about your organization.

Consider unique offers and/or contents to give your consumers some fun while they are facing personal challenges. If you offer haircuts, for example, create a contest for the worst at-home haircuts or best 'Corona-beard'