How to Survive the Death of the Cookie (and What's Coming Next)
September 25, 2020
6 Minute Read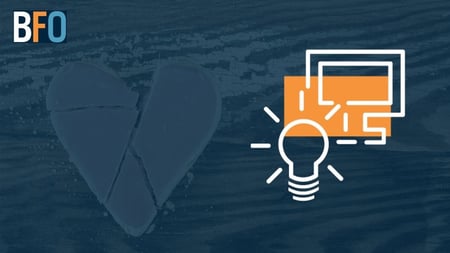 Updated: 9/25/2020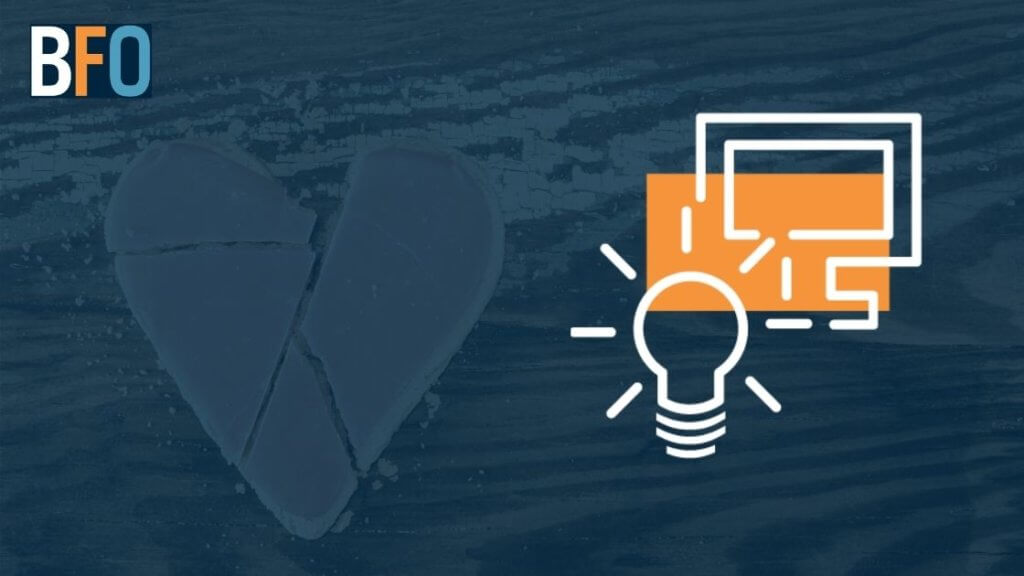 Like a badly staged melodrama, the cookie's death has dragged on for a long, long time. How long? Well, how about this Business Insider article going back to 2013. And admittedly, there was a draft of this blog that I started but never finished back in 2014. Now, however, the cookie's end draws night with a deadline in sight.
And now its time to stop blogging and start planning for what digital marketing will look like on the other side of the massive change that is afoot.
Google Decides the Fate of Third-Party Cookies
On Tuesday, January 14, 2020, Google announced its intent to make third-party cookies obsolete in its Chrome browser "within a couple of years."
This was big news, even though cookie blocking has been going on for a while. Apple blocked cookies with its Intelligent Tracking Prevention (ITP) introduced into its Safari browser in 2017. Mozilla recently introduced cookie blocking into its Firefox browser.
What made this news so significant is the worldwide browser market share (source: StatCounter):
– Google: 63.62%
– Safari: 17.68%
– Firefox: 4.39%
Together, these three browsers account for more than 85% of total browser use. Advertisers that rely on third-party cookies might have been able to survive a loss of around 21% of the market. With Google declaring it would phase-out third-party cookies, the end became clear.
Although Google did not give a specific date, the news had an immediate impact. By the end of the day, stock for the ad-tech company Criteo crashed nearly 16% to a 52-week low.
To say Google's announcement made waves may be an understatement. But with the enactment of GDPR in Europe and California's CCPA policies to protect privacy, everyone knew it was coming. After all, the death of the third-party cookie has been predicted for 7+ years.
What's Really Changing? The Difference Between First and Third-party Cookies
It's important to note that only the third-party cookie is going away. First party cookies look to be sticking around for a little while longer, at least.
What is the difference between first-party and third-party cookies?
First-party cookies are those that work within a browser to pass your login information from page to page within a website. For example, as you shop, they communicate your data, so you don't have to login every time you click to browse a new item or add one to your cart.
Third-party cookies pass from site to site. They're vital to remarketing and programmatic display ads. With Google, Apple, and Firefox – or more than 85% of worldwide browser market share – blocking or no longer using cookies, the cookie's usefulness has come to an end.
And the Change Involves More Than Just Cookies
The third-party cookie has allowed marketers to connect their ads to users. But the third-party cookies aren't the only way user data has been captured.
Many apps use a technology called an Advertising identifier (IDFA). Like the cookie in a browser, it tracks activity in apps.
With the introduction of iOS 14, Apple has decided to give users more control over their data. Once it rolls-out, users will be directly asked if they want the app to "Allow Tracking" or "Ask App Not to Track" their data.
This is a significant change from Apple's current Limit Ad Tracking (LAT) feature. It's in the iOS Settings menu, though not prominently displayed. iOS 14 brings the option to turn-off tracking upfront to the individual at the time of use.
What Does This Mean?
Frankly, predictions from digital marketers, martech, and ad-tech professionals have been all over the board.
We don't claim to know what, if anything, will replace the cookie. A lot of technologies have been introduced and tried since we first started talking about the death of the cookie.
The shift does threaten ad-tech companies. We do think it possible some may not survive the pivot. In fact, if they don't evolve quickly enough, it could become a blood bath for many technology and SaaS companies as the immediate shock to Criteo's stock value indicates.
We do hope everyone adapts and survives but won't be shocked if a seismic market shift like this leads to some attrition.
With that said, marketers need to keep their eyes on new and emerging technologies.
Post-Cookie Ad Tech and Strategies
Some technologies and approaches we've seen include:
– Location data becomes the next big thing
– Mobile ad identifiers (MAIDs) will become the preeminent tool
– SEOs and marketers should expect massive inflation of Google Analytics data
– Marketers need to make a substantial investment in content
Every brand and marketer will likely need to embrace each of these in some way.
Another technology we've seen involves first-party authentication. Effectively, a user actively gives a publisher or brand permission to use first-party identifiers throughout their online journey.
First-party identifiers give brands an ability to target and measure response while delivering a better experience. Publishers can continue to offer their services to brands. For users, their data remains under their control, and the permission they give ensures a quality, personalized experience.
Our Recommendations
We have several recommendations for our clients, marketers, and others concerned about third-party cookies and changes to data tracking.
1. Don't panic. Yes, our first recommendation comes right out of Hitchhiker's Guide to the Galaxy. Don't panic. Take a deep breath. This is not for brand marketers to solve.
The big four – Google, Facebook, Apple, and Amazon – will need to sort this out. They have the most at stake, especially Google. (The end of third-party cookies together with a 65% browser market share could create a captive audience and lead to anti-trust implications, as Digiday notes.)
2. Improve your first-party data. Invest in best in class martech to capture, analyze, and understand your first-party data. This audience has already invested time in you, and it makes sense to maximize your engagement with them. You do want to decrease reliance on third-party audiences.
3. Focus on contextual targeting. We expect contextual targeting to make a comeback. You'll want to invest a little more time into understanding your audience and grouping keywords to keep your ads in front of them.
4. Mine your programmatic buys. You want to find who are your best performing publishers. They may become future targets for direct ad buys. If you know who gives you the best audiences, you'll be ready if, or when, your programmatic ad performance begins to drop off.
Finally, remember that the market is always changing. You need to be agile, adaptable, and open to new ideas and trying new marketing approaches to reach audiences.
If you'd like to chat about any of these recent changes or how we might help you weather the storm, connect with us.