Be Found Online: Newest Google Analytics Certified Partner
May 19, 2015
2 Minute Read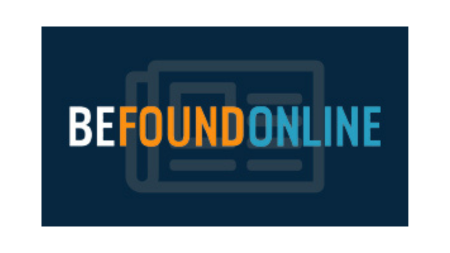 If you are familiar with Be Found Online, then you are familiar with our affinity for four-letter words. And today we are excited to announce four new letters to our vocabulary: GACP.
Be Found Online is officially a Google Analytics Certified Partner. If you don't recognize those letters, Google Analytics Certified Partners are highly qualified service providers that pass Google's rigorous selection process. Partners are vetted by Google specifically for expertise, product implementation, and capability.
Oh, and we get a shiny new badge:
Why Choose a GACP?
We have Google Analytics knowledge that can be summarized in more four–letter words:
Wide
As we mentioned, GACPs are vetted by Google to ensure a complete knowledge of the Google Analytics product. Google Analytics is extremely easy to set up and implement on your website. You can see data almost immediately. This ease of use is both a blessing and a curse. GA is incredibly powerful and flexible for those that have a technical skillset. So even if you simply paste code in, there is a chance it could be done wrong. Throughout our history of auditing data and fixing implementations, we've seen a wide variety of implementation errors. Simple user errors make big data errors, which leads to false interpretations of performance and HUGE mistakes in driving business performance. There truly is a "ripple effect" with a small error in data collection.
GACPs have the broad experience to immediately find red flags in our audits, and are armed with skills to fix issues.
Deep
Some issues with Google Analytics can be very technical. If you need to keep cookies persistent or customize JavaScript for artificial pageviews in dynamic content, then you need a deep knowledge of how Google Analytics works. While GACPs are required to know a lot about the product overall, we also have a deep knowledge of how the tracking code works, how it can benefit your site, and how you can specifically implement the code.
Some analyses can be very specific. We must know exactly how and why Google Analytics processes and reports data, and how that can be applied to your business model.
Help
GACPs also get access to Google's engineers, marketing team, and product managers. And when they don't have a google.com email address, we also have exclusive GACP forums where like-minded geeks can wax poetic on data. If there are unique, complex problems, or generic user interface questions or discoveries, they are brought up in our GACP group where the best analytical minds gather.
We also attend exclusive GACP events, where we are grouped with other GACPs to discuss Google Analytics, uses, problems, suggestions, announcements, and more.
ASAP
With experience that is both deep and wide, and a connection to a network of geeks, we can get you explanations and solutions quicker than you can do it yourself. And chances are, we've seen this problem before. This speed saves you time from searching for your own answers, and it gets your business moving in the right direction as soon as possible.
What Does this Mean for You?
If you are a current customer of BFO, you are already familiar with our expertise and success. This certification adds another feather in our cap and puts yet another Google Partner in our corner. It also adds to the circle where we have backup showcasing our Conversion Rate Optimization products that continually improve the Paid and Organic Search that is driving visits to your site.
If you want to hook up with us to see why the GACP program loves us so much, contact us here.