What Type of Digital Marketing Agency Do You Need?
February 04, 2016
11 Minute Read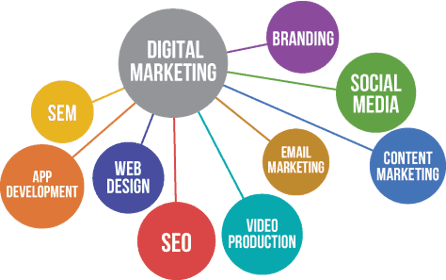 Maybe you've read our article 'Top 10 Things to Look For in a Digital Marketing Agency', but still weren't sure how to get started in the process of hiring a team for your digital marketing efforts. No worries. Dan Golden sat down with Tim Clarke from Clutch to talk all about the process of finding the right digital marketing agency. These are the key takeaways, but you can always read the entire article on the Clutch website.
Types of Digital Marketing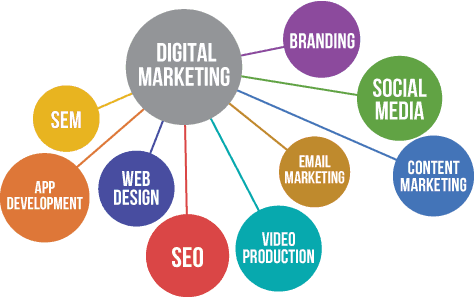 You can find a lot of advice online about what to look for in a digital marketing agency. For instance, you want to make sure they have expertise in your industry, and have run successful campaigns for brands like yours. They have to have a strong creative team, and be a good cultural fit for your company.
However, before you start choosing a particular agency, you should spend some time deciding what type of agency you need. The three main types are as follows:
Specialist Agencies

Full-service Agencies

Hybrid Agencies
Each type offers a different scope of digital marketing services, and depending on your needs, one type might be a much better fit for your organization.
Specialist Digital Marketing Agency
Specialist agencies, as their name suggests, specialize in a particular channel or channels. For instance, many focused agencies are drawing market share. Andrew Robinson, managing director of email services provider Lyris UK, explains, "We're seeing specialists continuing to do well in disciplines such as email marketing, paid and natural search and affiliate marketing," he says. "They are also doing well in new areas such as PR distribution and social media planning."
Benefits of a Specialist Digital Marketing Agency
By hiring specialists, you get expert focus in each channel

By hiring a "

Search shop

" (for instance) instead of an agency that has a "Search Guy," you get unparalleled focus and a great deal of shared knowledge.

Shared learnings across tactics and clients make specialist agencies tough to beat in any given channel.

Deeper vendor relationships with Google, Bing, Facebook, etc.
Drawbacks of using Specialists Shops
"If the only tool that you have is a hammer, the solution to every problem is banging on a nail." — Mike Teasdale, planning director of Harvest, a full-service digital advertising and marketing agency.
Myopic focus on one channel and missing the big picture

PPC shops that believe paid search solves all problems and fights for budgets that might be better utilized driving demand in social and display

Clients that work with a handful of agencies are often overburdened with managing multiple agencies and contacts and spend more time chasing vendors than doing their jobs
Full Service Digital Marketing Agency
One main advantage of hiring a full service agency is the ease in project management and communication between all the marketing professionals involved with one company's marketing efforts:
"The premise of a full-service ad agency is that it is a one-stop approach to hiring professional advertisers. This means the client only has to worry about managing a relationship with one main agency versus trying to coordinate relationships with multiple agencies. One account executive usually manages the relationship, and a team of advertisers collaborates with each client's campaigns from beginning to end."
— Neil Kokemuller, Advantages and Disadvantages of Full Service Advertising Agencies, Houston Chronicle
Benefits of a Full Service Digital Marketing Agency:
"Agencies that cover off a broad range of services are ideally placed to deliver fully integrated campaigns. Specialist agencies, on the other hand, tend to focus on their own particular disciplines, rather than looking at the bigger picture."
—Trevor Clawson, Agencies: Specialist or full service?, Marketing
In an integrated campaigns and process, "your efforts across all platforms will be unified, bringing you closer to omni-channel excellence."

"The phrase [integrated] relates to the integration of advertising across all platforms, most commonly print and digital. Full-service ad agencies offer a more seamless integration of advertising media and a better likelihood of consistency in brand messages over all platforms."

Source: http://smallbusiness.chron.com/advantages-disadvantages-full-service-advertising-agencies-17486.html

Better at aligning messages across all mediums

Smarter budget allocations across channels (assuming they've got an analytics and attribution department)
You also get centralized communication: Echidna, a full service agency stated that "…the days of talking to one agency about your social media efforts, another for SEO, and still another for PPC are gone. We don't advocate violence at Echidna, but talk about killing a bunch of birds with one stone!"
Drawbacks of a Full Service Digital Marketing Agency
Less innovative and less flexible

They are a Jack of all trades but master of none

Not all agencies play well with others and are secretly trying to get other partner's fired to gain more revenue. The client always loses in this model.
Full service agencies may not be aware of changes in markets or technologies. For example: "In order to minimize the number of emails that are classified as spam (and therefore blocked), mail providers have had to work hard to understand the practices and requirements of ISPs.
"Full-service agencies are not necessarily aware of changes in the market. In practical terms, that could mean generalist agencies scoring badly in the deliverability stakes."
"…management structure can impair their ability stay ahead of the curve. 'The full-service agencies don't necessarily have people who understand areas such as email or search on their boards.'"
Hybrid Digital Marketing Agency
Hybrid agencies are typically full service agencies that hire specialist teams to bring expertise to specific channels or specific clients. "In simple terms, a hybrid agency is a traditional creative agency, a digital production house, and a Web technology company all rolled into one."
Benefits of Hybrid Agencies
According to Axis41, a fully integrated marketing agency, hybrid agencies remove "the segmented industry conventions that divide design, strategy, and development and merge them into one complete, in-house strategic marketing solution. In fact, a hybrid agency's ability to move past just creative work to creating and executing strategy against business objectives is what sets it apart."
"Agility is one of the hybrid digital marketing agency's main strengths. That makes working with such an agency a very different experience than working with a traditional ad agency. A hybrid workflow focuses on close communication and collaboration, both within their internal teams and with the client." [IBID]
Convince & Convert asserts that "The future of marketing belongs to the generalists, the hybrids. These marketers are the key to increasing efficiency and productivity, building an insurmountable competitive advantage and fueling your organization's growth."
What to watch out for…

White Labeling and a lack of transparency. Give it the 'old LinkedIn check to make sure you know who you're working with. Many smart agencies utilize outside specialist shops to deliver for clients, this can benefit everybody as long as there are transparent communications.

If they say "SEO" and "Social" as capabilities but don't have anybody on staff, that's a yellow flag

Successful partner integrations are key, must play well with others.
Read the entire interview on Clutch's website or, have a look at our eBook, which will aid you in the decision making process as you set out to find the right agency for your business.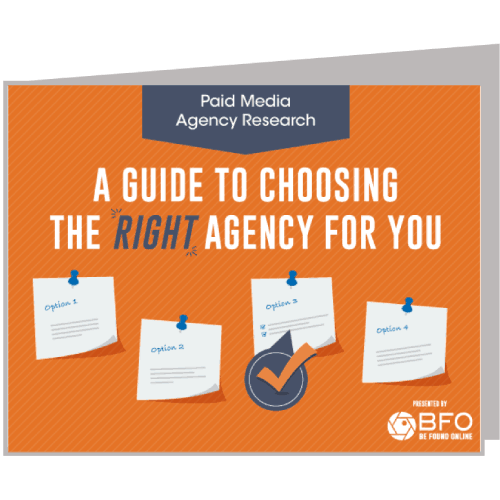 About Clutch
Clutch is a Washington, DC-based research firm that identifies top services firms that deliver results for their clients. The Clutch methodology is an innovative research process melding the best of traditional B2B research and newer consumer review services. Clutch's proprietary framework, the Leaders Matrix, maps firms' focus areas and their ability to deliver on client expectations. The firm has researched and reviewed 1000+ companies covering 50+ markets.
Author Bio: Tim Clarke is the Research Manager with Clutch. Clutch identifies leading software and professional services firms that deliver results for their clients. Tim heads the SEO and PPC research at Clutch. You can follow Clutch at @clutch_co.
Co-Author Bio: Eleonora Israele is an analyst at Clutch, a B2B ratings and reviews website that highlights leading software and professional services firms. She is responsible for research on marketing software and digital agencies.